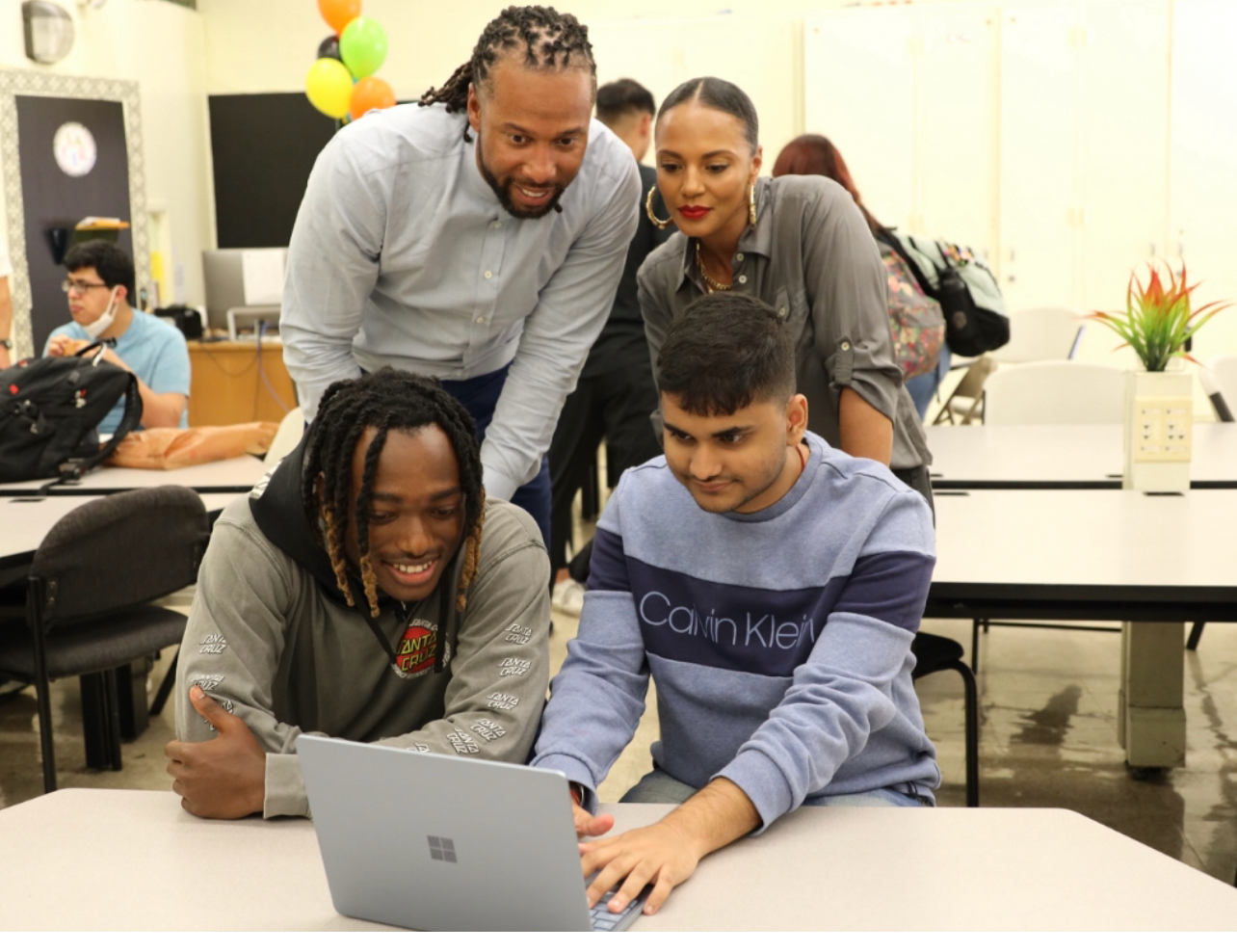 Closing the Digital Divide
The Larry Fitzgerald Foundation is working in partnership to help end the digital divideand advance technology equity in under-served communities.
Bridging the digital gap in under resourced communities is one of the core missions of The Larry Fitzgerald Foundation. On Wednesday June 8th, the L.A.C.E.R. Afterschool Program at Fairfax High School presented students with 40 digital devices The Larry Fitzgerald Foundation donated through Microsoft. It was a beautiful program acknowledging the great work the L.A.C.E.R Afterschool program is doing in partnership with LAUSD to provide tutoring, STEM, music, art and physical fitness resources.
The students were excited about the opportunity to use the new devices going into the upcoming school year. Our Founder, Larry Fitzgerald was in attendance and spoke encouraging words about the importance of education and making the good decisions that matter in life. 
The Executive Director and team members of the L.A.C.ER. Afterschool Program, the Fairfax High School Principal, our Executive Director and members of the Microsoft team were also in attendance. Microsoft agreed to provide additional accessories which could be used to support creative arts in the digital space.
To ensure optimal use of the devices, Microsoft also offered training to the staff and students. Overall, we could not be more pleased about the work being done to create equity in technology. We are excited for the future of those impacted by the work of L.A.C.E.R. Afterschool and are grateful to be in partnership with such an empowering organization. For more information about L.A.C.E.R. please visit: www.lacerafterschool.org