This store requires javascript to be enabled for some features to work correctly.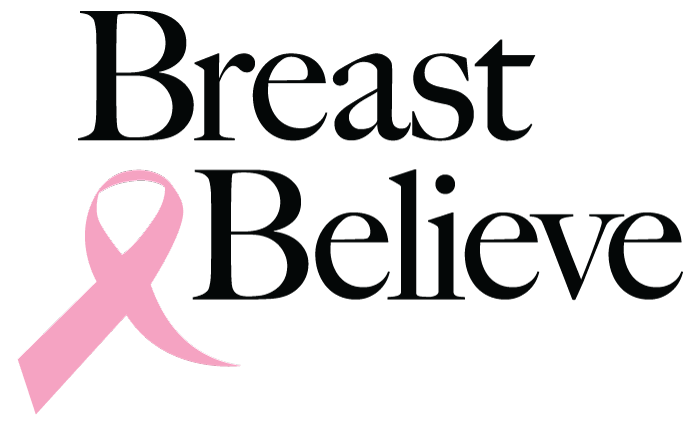 BREAST BELEIVE
The Breast Believe campaign, led by The Larry Fitzgerald Foundation (TLFF), aims to educate communities about early detection, prevention, symptoms, treatments, resources, and access surrounding a breast cancer diagnosis.
Larry Fitzgerald is driven by his mother, Carol Fitzgerald, who passed away from breast cancer in 2003 and has made it his mission to provide funding opportunities, resources, and services for women, men, and families impacted by breast cancer.
The Larry Fitzgerald Foundation understands that breast cancer as well as the impact doesn't start and stop in October, which is why we have created an ongoing campaign to support awareness and the needs of women, men and families impacted every day! Support our efforts and CLICK HERE to donate today!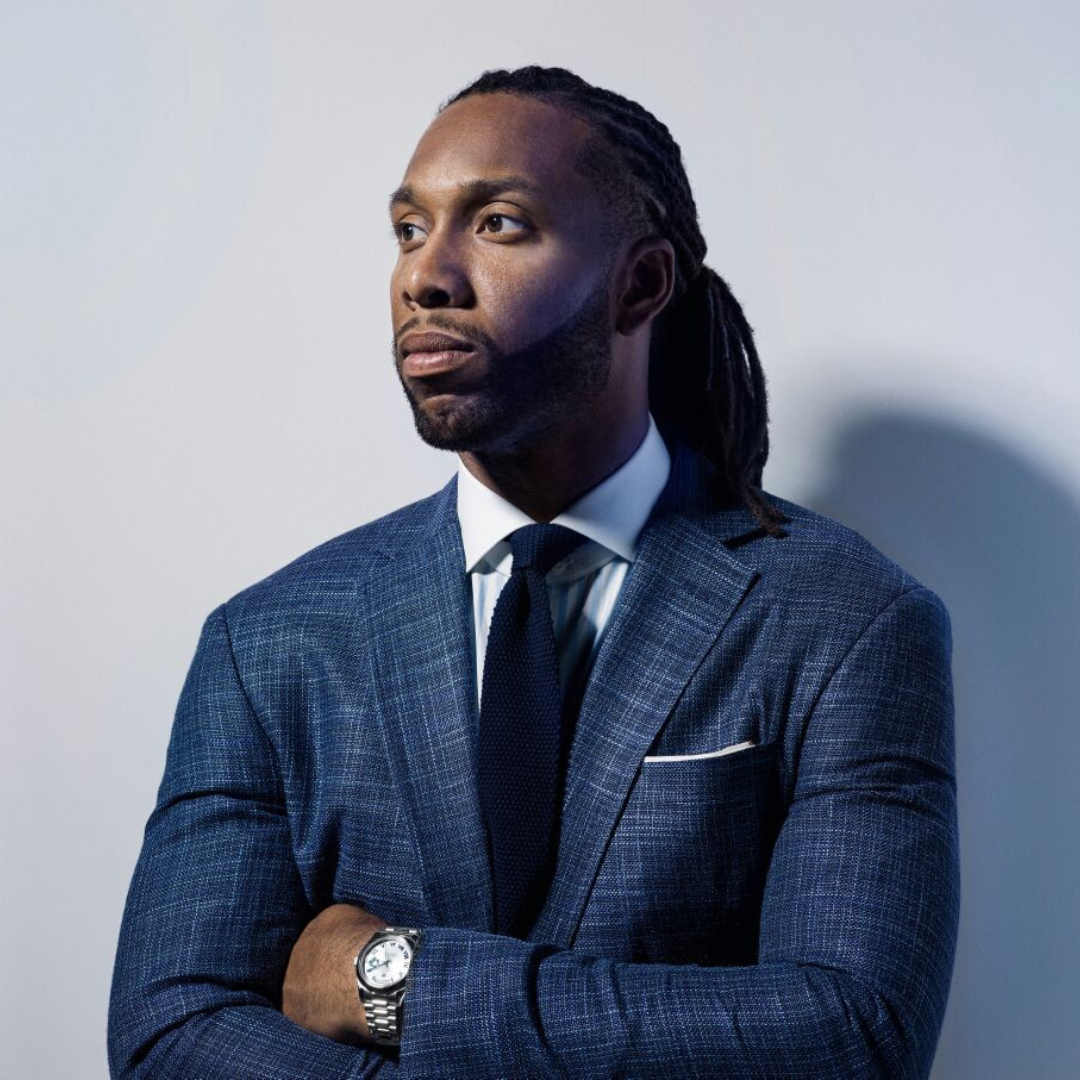 OUR PURPOSE
We believe that awareness can alter the course of a person's life. Breast Believe is committed to providing resources to organizations and nonprofits prioritizing Breast Cancer Awareness, especially in historically underserved communities, not just in October but year-round.
Access to organizations providing support, financial assistance, and advocacy is paramount. We believe the ability to connect with a community of people that understand and can assist someone in navigating their journey after a diagnosis is critical to one's mental and physical well-being as well as their survival.
BREAST BELIEVE, A breast cancer awareness campaign.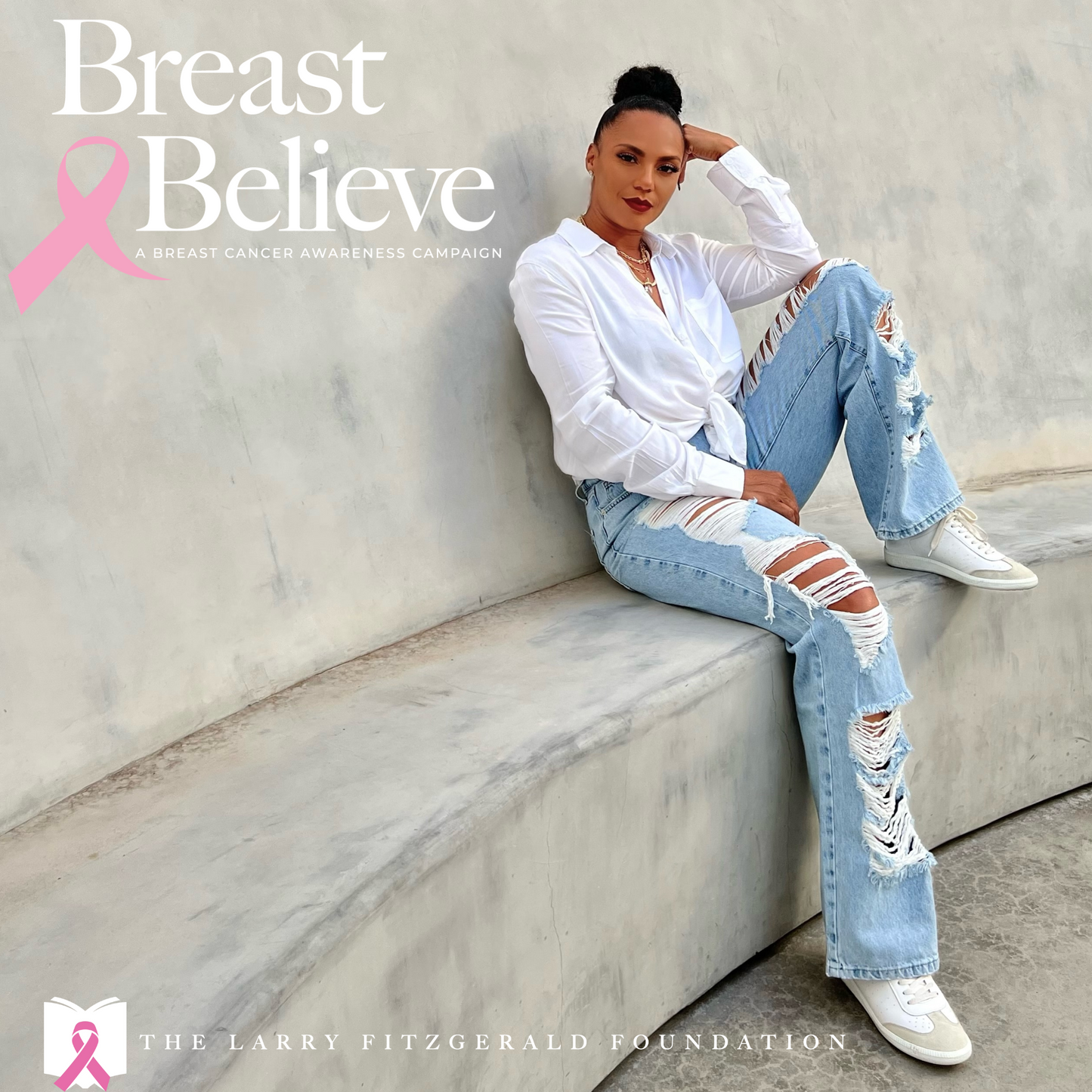 BE A PART OF THE BREAST BELIEVE CAMPAIGN
We all know breast cancer doesn't start and stop in October. That's why we're inviting you to join us in spreading awareness year around by downloading our BREAST BELIEVE partner TOOLKIT.
Use the digital assets to share information about breast cancer, follow Larry Fitzgerald and our campaign partners on all social channels to learn about our collective educational and support resources, community activations and ways in which you too can be a change agent in the fight against breast cancer. Please check out our campaign launch PRESS RELEASE and click on any of our partner logos below to learn more about the work each organization is doing to support breast cancer awareness in the community.
If you or someone you know has been impacted by breast cancer and needs support, e-mail us at hello@thelarryfitzgeraldfoundation.org so that we can connect you with one of our Breast Believe partners to support you in your journey.